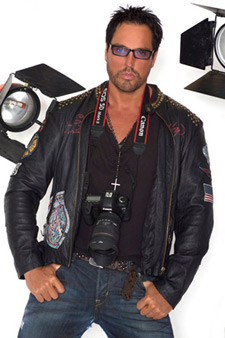 I suppose my career in photography started back in my modelling days, I was always inquisitive about lighting and techniques gradually I moved behind the camera.
I've also been extremely lucky in getting my own studio near Nottingham, right in the heart of the country . It's large size allows me scope for different types of Photography, from commercial to fashion to family.
At the same time I also enjoy travelling outside my studio for a range of clients. Over the past few years I've built up a good customer base, always open to new projects no matter how big or small, please contact me to discuss any photography projects you may have.
Best Wishes
Lee